xFace Introduction
xFace is the 3rd generation of widget runtime. By leverage on standard Html5/CSS3 and Webkit, xFace now powers up a flexible runtime for mobile hybrid apps and application management.
Various types of application support, simple app archive formats
Featured application management system
Rich extensions to access device features with all your imagination
Player for fast troubleshooting, live preview on target devices
Android and iOS support, in a single unified SDK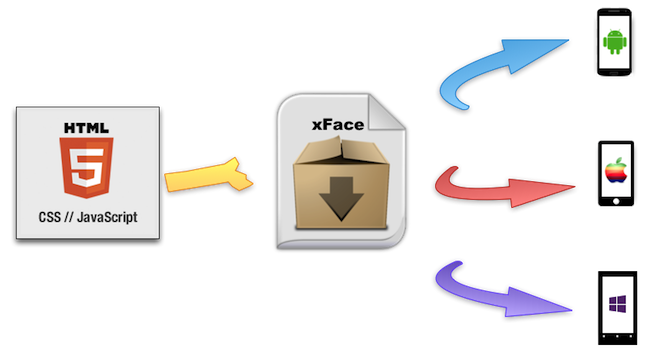 Now openxface is the open project for xface to the community, free to use and to redistribute.
Support or Contact
Having trouble with openxface? Please contact opensource@polyvi.com and we'll help you sort it out.